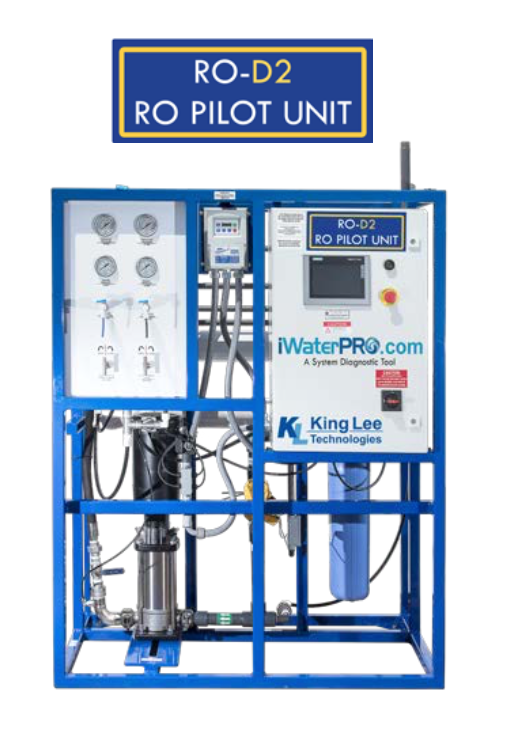 The Latest in Piloting Technology
Piloting is a great way to optimize your system performance by learning if you have the correct pretreatment in place, your cleanings are restorative or you are interested in testing a new chemical before bringing it online on your main system. Our RO-D2 Pilot Unit comes fully equipped with the latest features.
It is iWaterPRO™ enabled, allowing you to track the normalized data which takes into account that operating conditions are constantly changing thereby showing you a more precise picture of how the system is running. It automatically collects the data points for you so you can remotely monitor the data, requires only a small footprint and is portable.
iWaterPRO™ enabled
Automated data longing
Remote controlled operation and monitoring
Compact and portable
Recycle capability to simulate high recoveries
Includes chemical injection tank and pump